Dinolift has appointed CPL as its new distributor in the United Kingdom. CPL will be responsible for sales and customer support of DINO trailer-mounted MEWPs, DINO lightweight 4×4 and DINO spiders in the United Kingdom.
CPL, which has been operating since 2011, is the leading access platform specialist in the UK market. The company is based in Kettering, 132 km from London.
Paul Murphy, CPL CEO said "This partnership with Dinolift completes the range of access equipment offered by CPL in the UK market. Dinolift are innovative and manufacture a very high quality product that we are proud to put our name to.''
Minna Salmi, Finance and Business Director at Dinolift add "We are excited to start working with CPL and strengthen the position of DINO products in the UK access market. CPL's professional sales and service staff is committed to understanding customers' needs and offering the best solutions for customers. Through this partnership and joint commitment to customer-centricity, we are now able to serve customers in the UK market by combining our high-quality lightweight DINO MEWPs and CPL's professional local customer support. CPL complements very well our global dealer network and enables us to strengthen our brand in the UK market as well".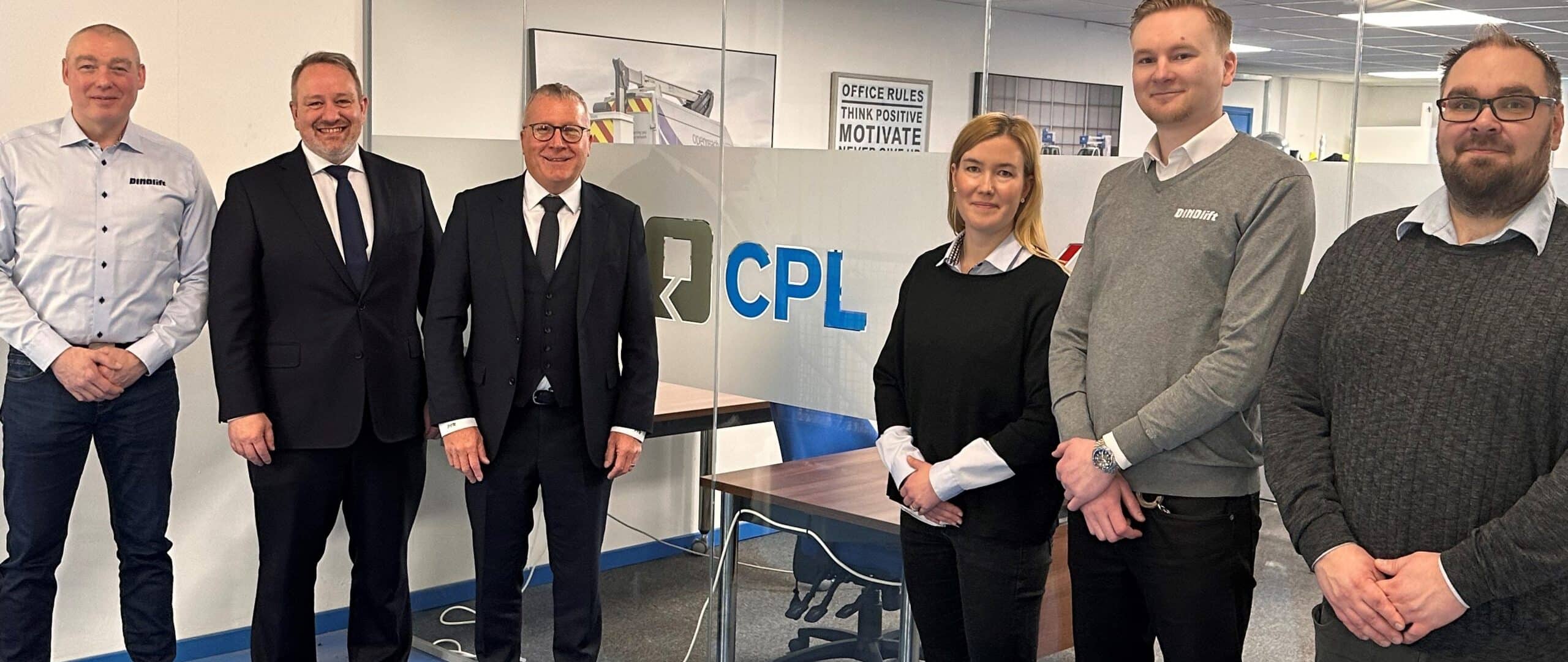 CPL and Dinolift will exhibit a full range of products at Vertikal Days 2023 in May and Dinolift product will be available for demonstration in the coming weeks.
Press_release_Dinolift_Feb2023-2