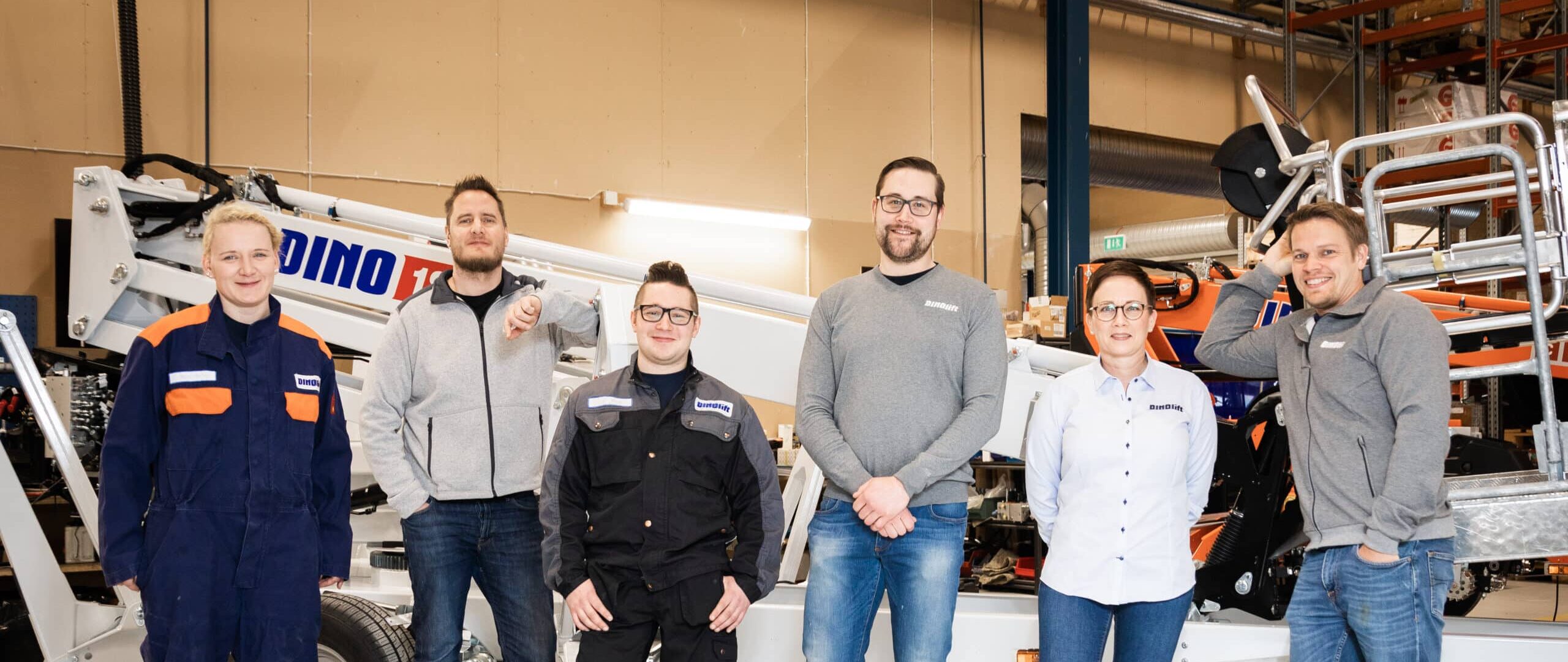 Sales
DINO aerial work platforms are sold through our distributor network in over 40 countries. Contact your local Dinolift distributor for more information about our services and products.
For all DINO enquiries, please contact sales(at)dinolift.com
Spare Parts
We supply original DINO spare parts globally through our authorized distributor network. DINO Parts Center is part of the Dinolift service package and attends to DINO customers quickly and accurately. Most DINO spare parts orders can be processed and shipped during the same day.
The staff at DINO Parts Center is at your service, please contact spareparts(at)dinolift.com
Technical support
Dinolift is always prepared to help you. Just phone or email your local Dinolift distributor, and they will have their experienced service personnel get on the job right away. The factory techsupport is also at your service if needed.
To get in touch with our professional technical support, please contact techsupport(at)dinolift.com
Training
Extensive service and maintenance training guarantees that our distributors' service personnel have the latest technical information related to DINO MEWPs. Dinolift also arranges regular service courses for customers to help them maintain their lifts in perfect working condition. Also special courses can be arranged for the sales staff at rental companies.
For all training related questions, please contact techsupport(at)dinolift.com
Owner registration
Please register to receive important safety, maintenance and operating information about your machine