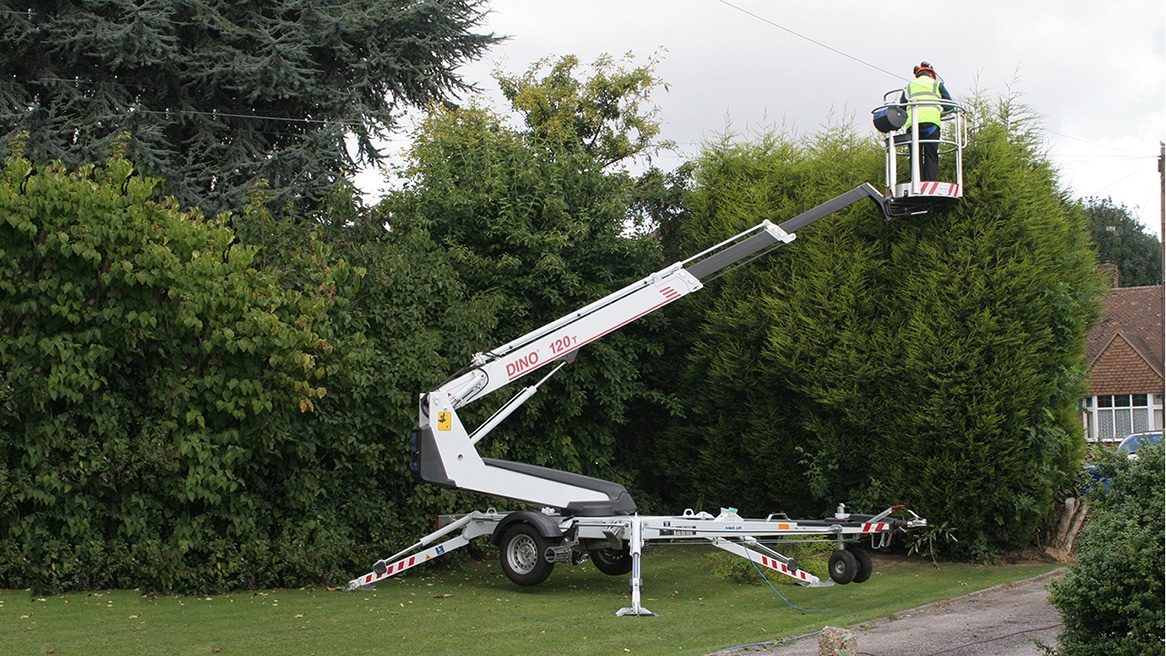 Lightweight
A telescopic DINO trailer is a cost-efficient way to work safely at height. Whenever there is weight restrictions on the job, a telescopic trailer is a good choice. The light weight combined with large inbuilt outrigger plates to spread the load allow use on delicate surfaces or soft grounds.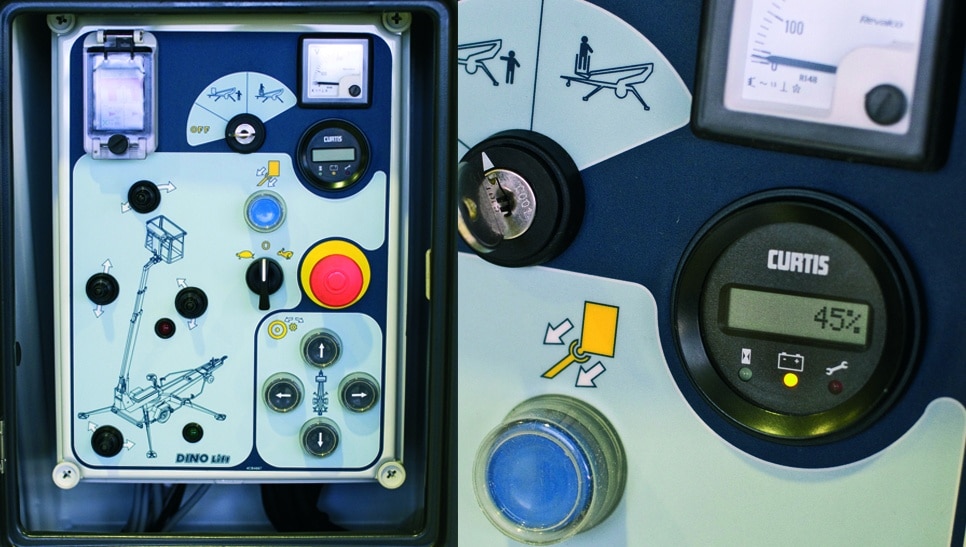 Easy to set up and use
Point and shoot, easy and safe for any work at height. Intuitive controls prevent unwanted boom movements and improve the overall safety. When there is need to move the machine from one work site to another in between jobs a DINO telescopic trailer is a good choice.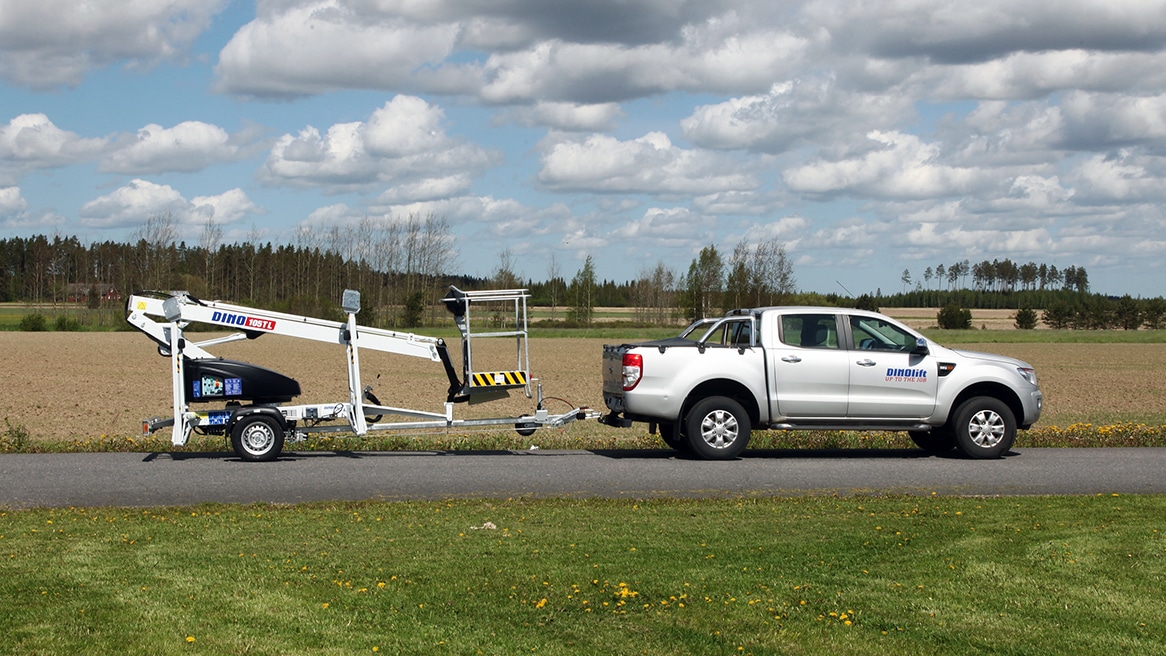 Stable and safe in operation and transport
The stable boom gives the operator an enjoyable ride from the ground up. The robust and well balanced chassis allows for safe towing on the road and when operating the driving system in the work site.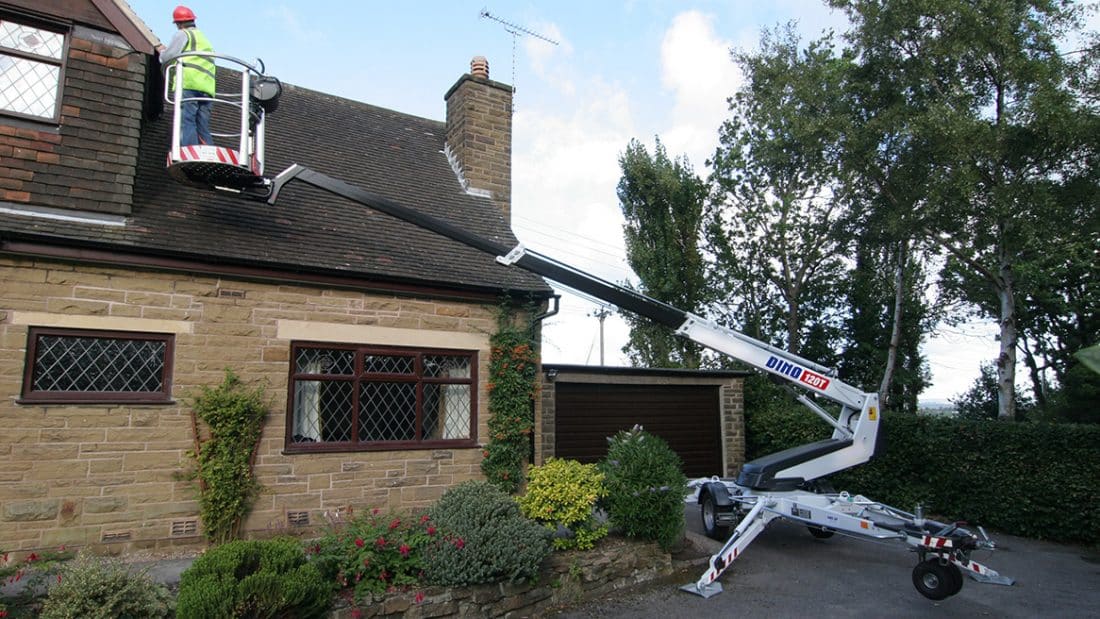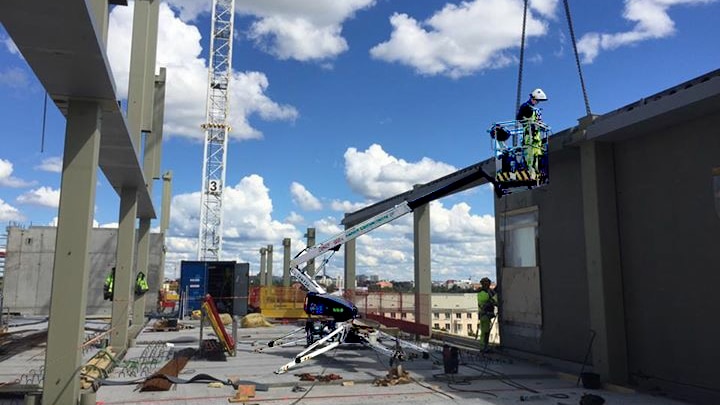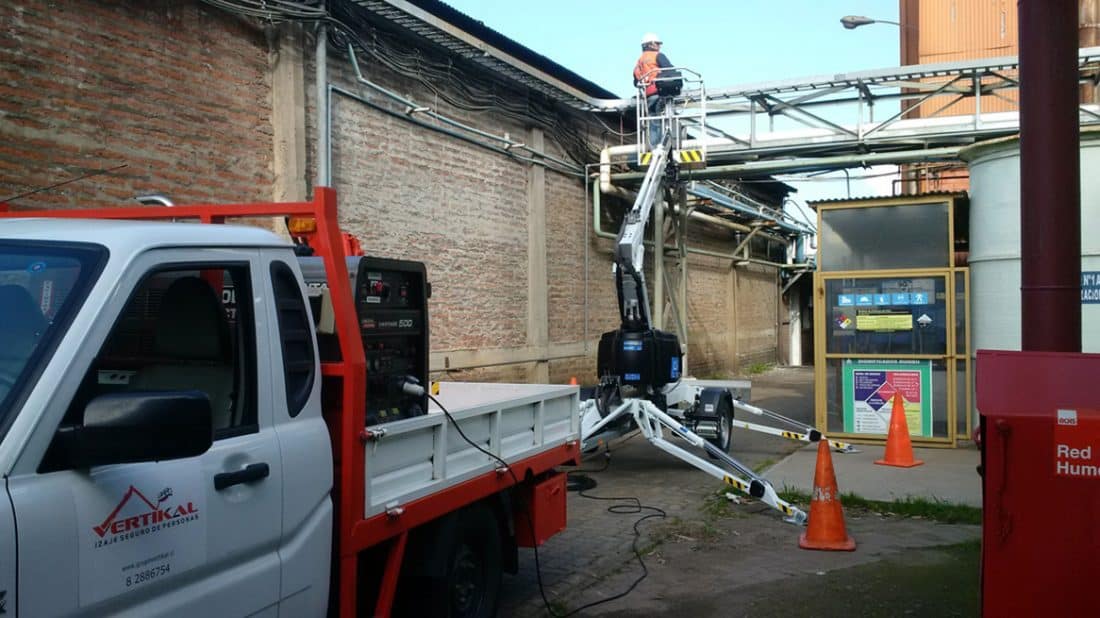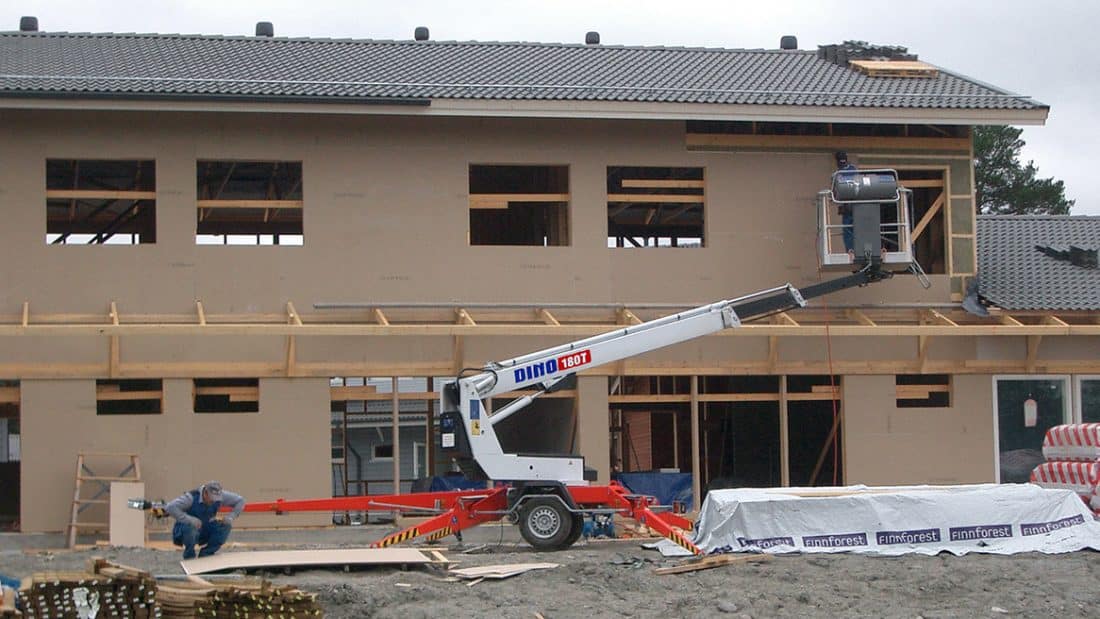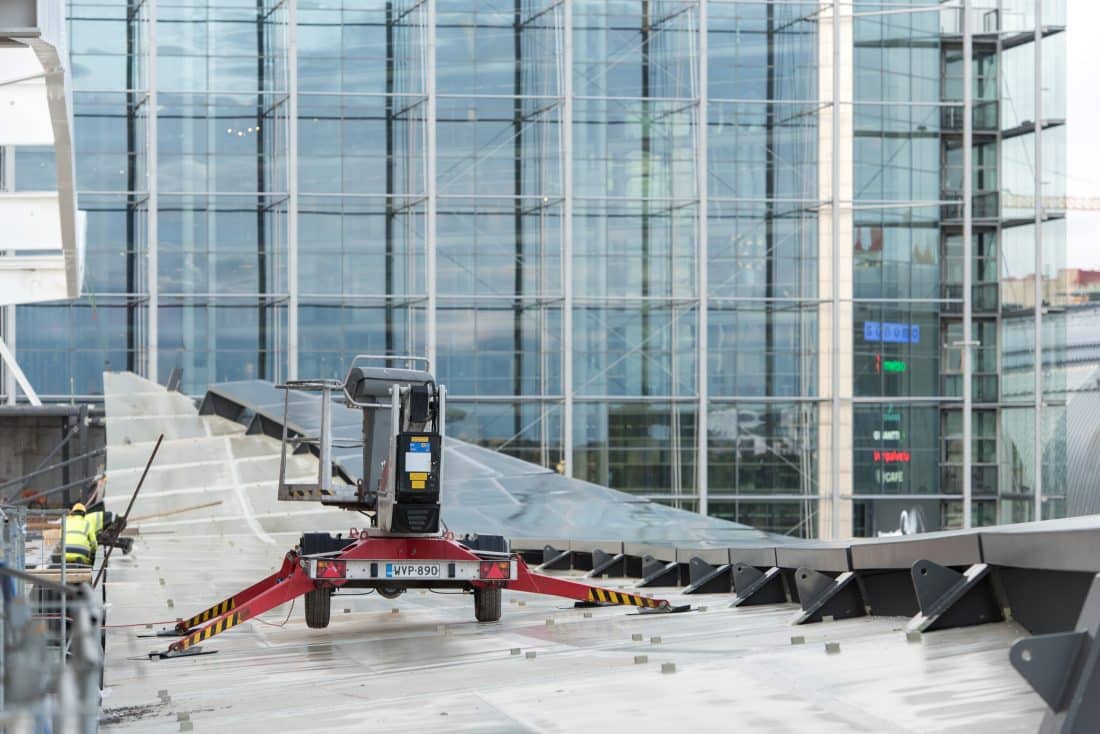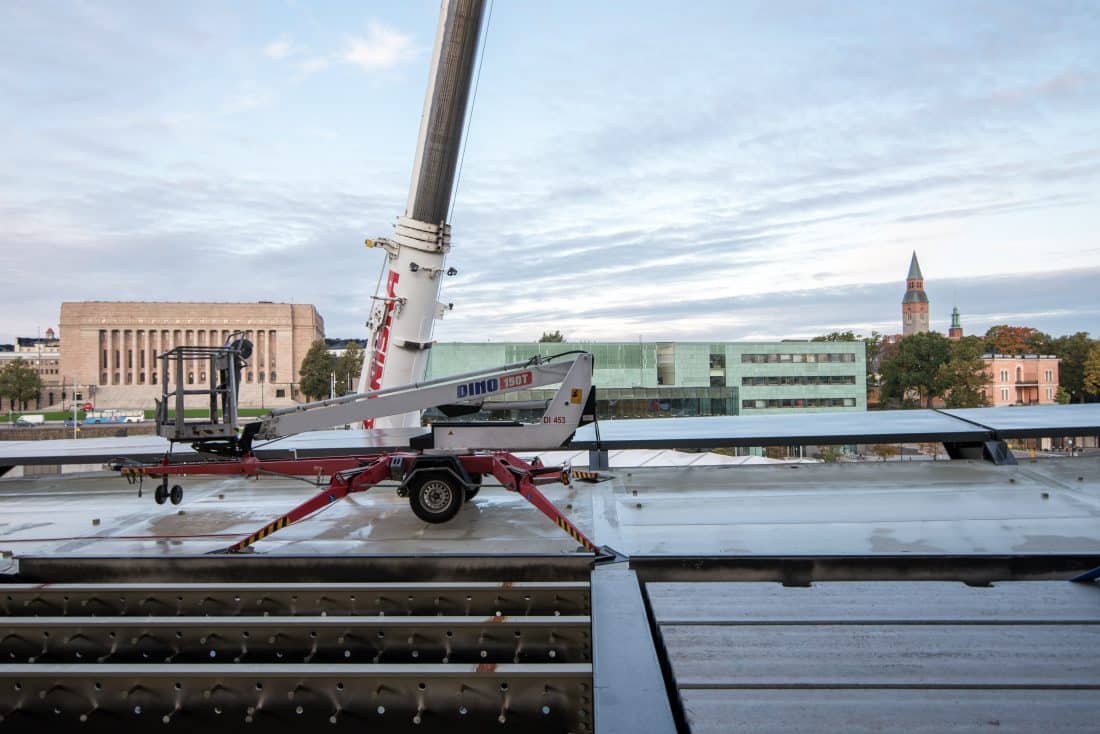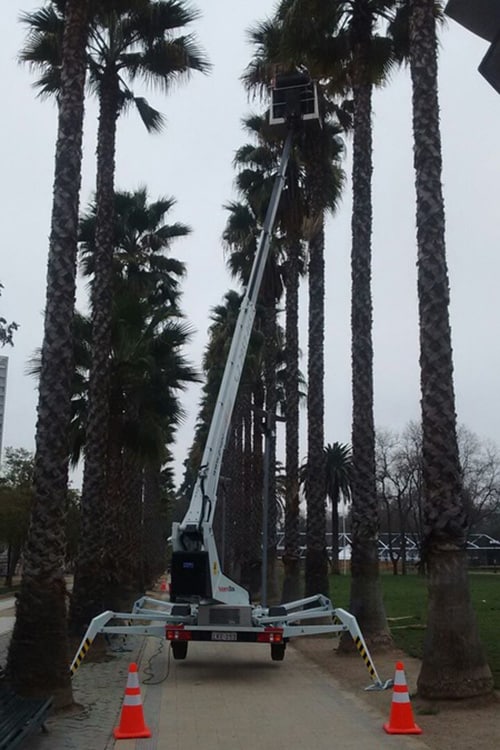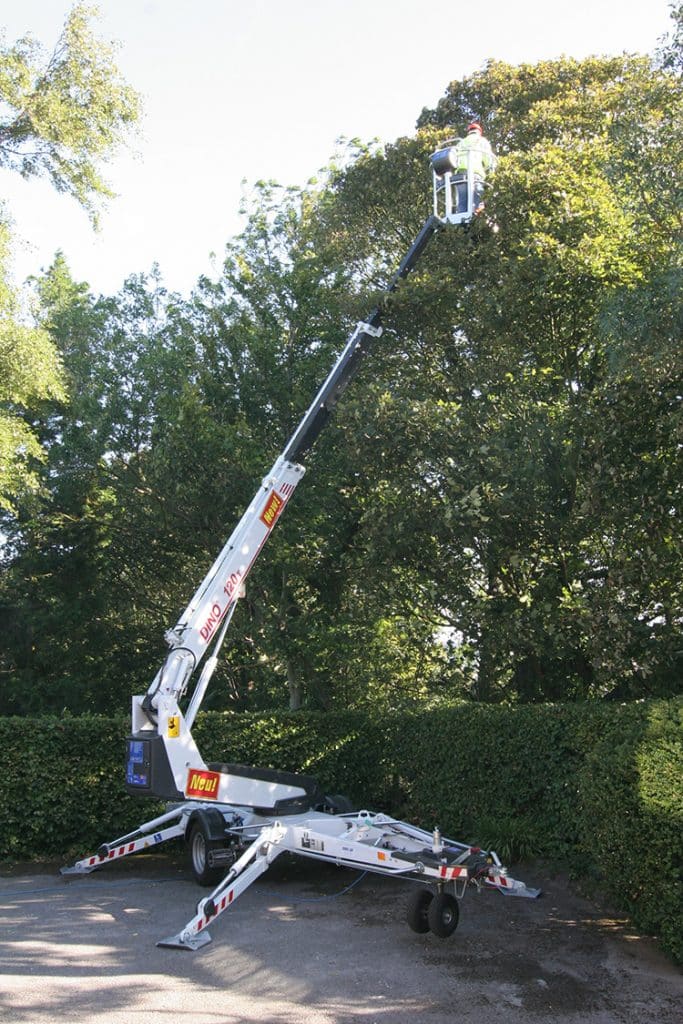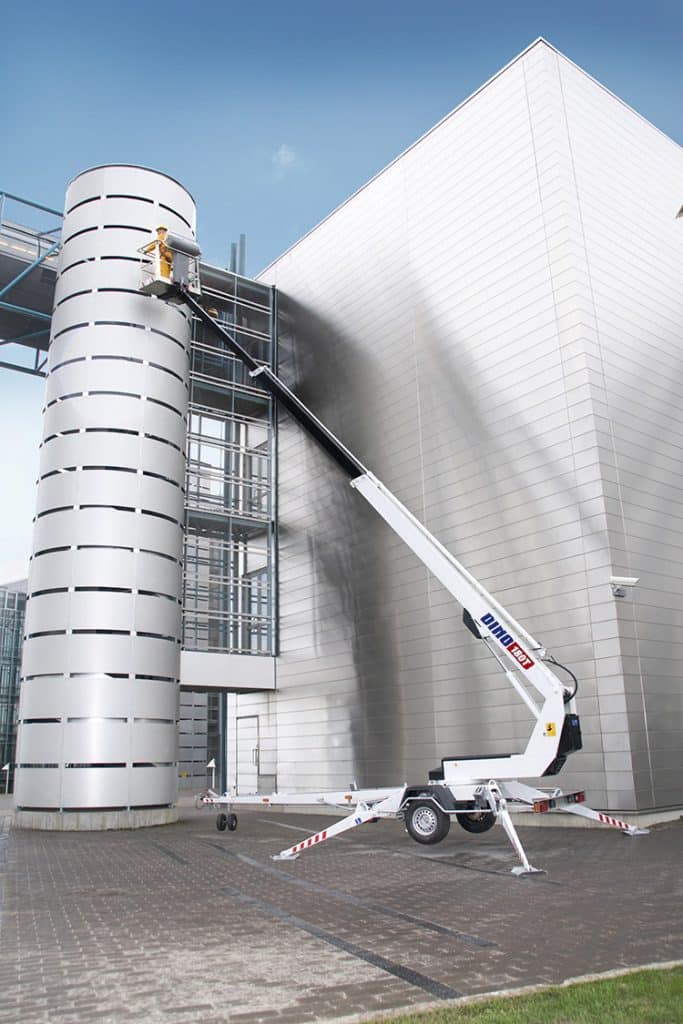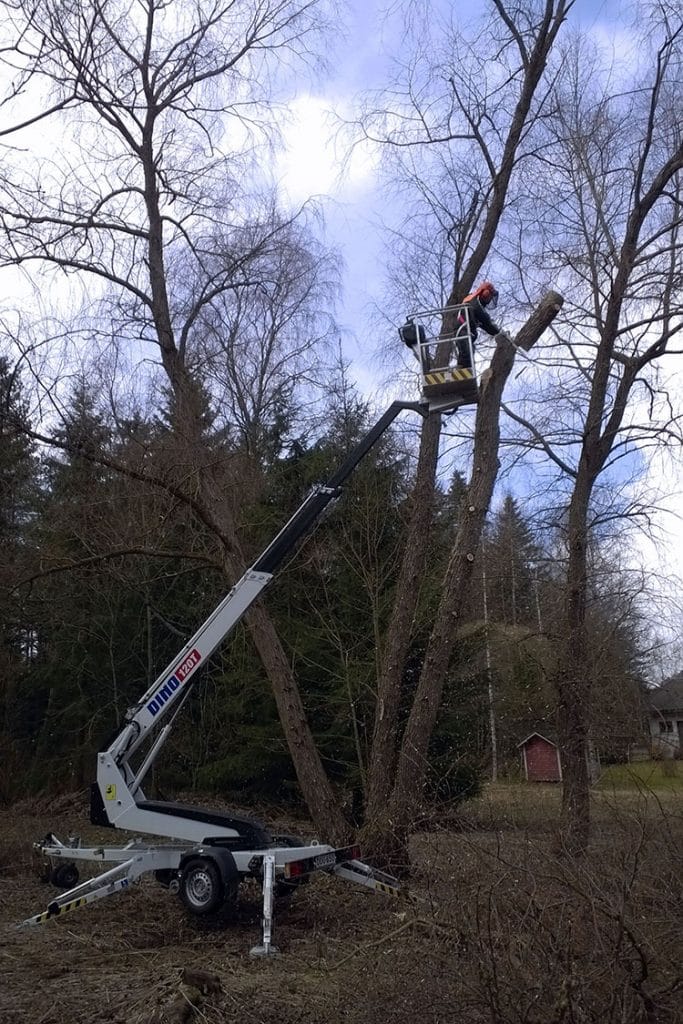 Applications
Work at 18 m with a machine just over 1800 kg! A telescopic trailer is where you get the best height vs weight ratio in the DINO range. Whenever there is a weight restriction in the work site, if the ground is soft or the flooring inside a building is delicate, a telescopic trailer is the right choice.
A DINO telescopic trailer is easy and safe to transport thanks to the robust steel structure and the well balanced chassis. If there are multiple work sites with transportation needs in between, or short term jobs, the cost conscious user should go for a telescopic trailer.
DINO telescopic trailers are rental ready. Standard features include continuous rotation of the boom, basket rotation and driving system.*) For the safe and easy way up to the job, choose a DINO telescopic trailer.
*) check product specification for differences between models
Product selector
Max. working height: