Dinolift is a member of IPAF since 1997
The International Powered Access Federation (IPAF) promotes the safe and effective use of powered access equipment worldwide in the widest sense – through providing technical advice and information, through influencing and interpreting legislation and standards, through safety initiatives and training programs. It is a not-for-profit organization owned by its members who include manufacturers, rental companies, contractors and users.

Current important safety notices
SAFETY BULLETIN, NOV 11, 2020
REGARDING 72/92/220/280 RXT
LOCKING PINS AND BEARING
SAFETY BULLETIN, FEB 10, 2021
REGARDING 72/92/220/280 RXT
OUTER BOOM REAR DEFORMATION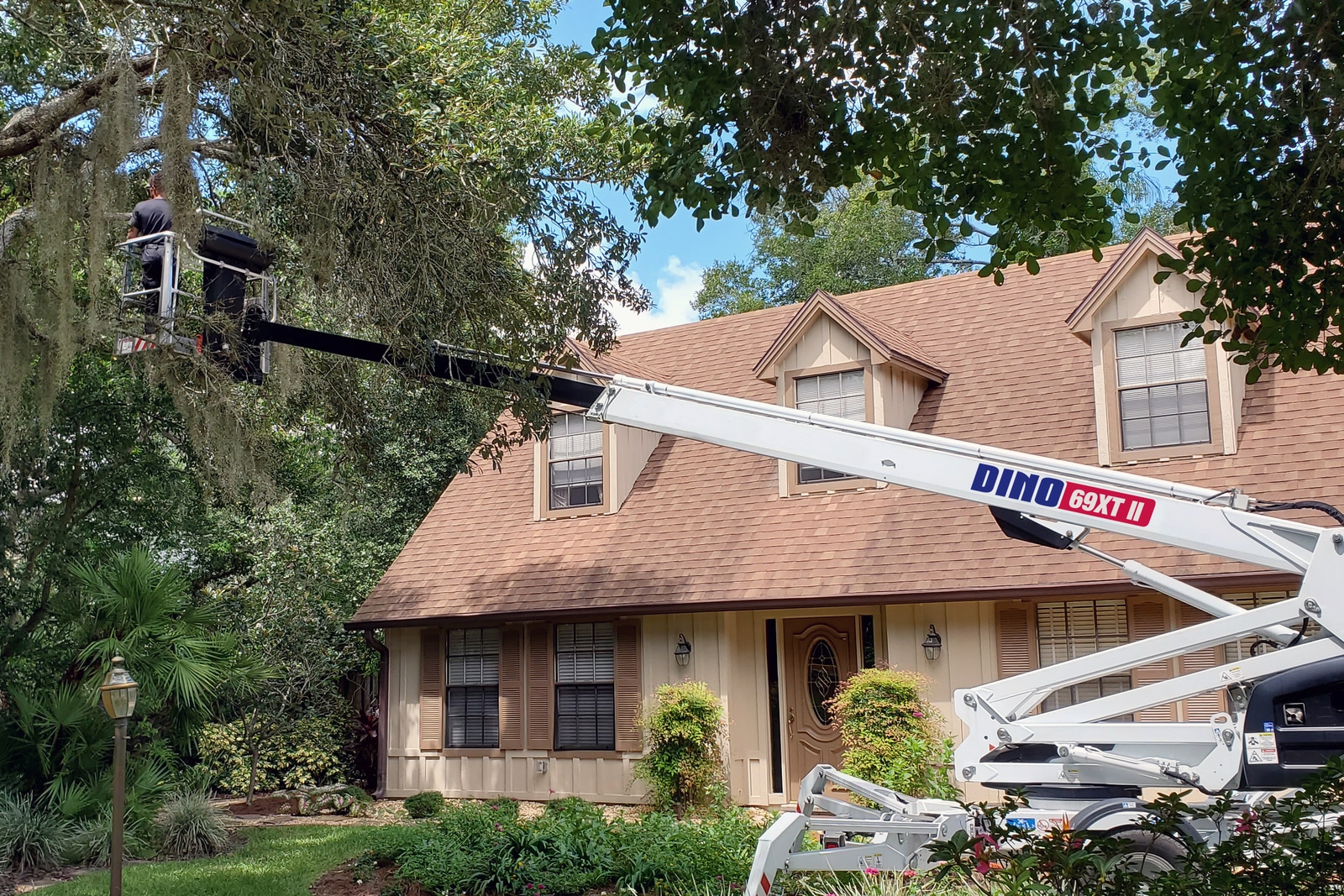 How to safely operate MEWPs in tree care
Tree care work with aerial lifts is risky without proper preparation. Read our tips highlighting the key risks and learn how to avoid them.
Lue artikkeli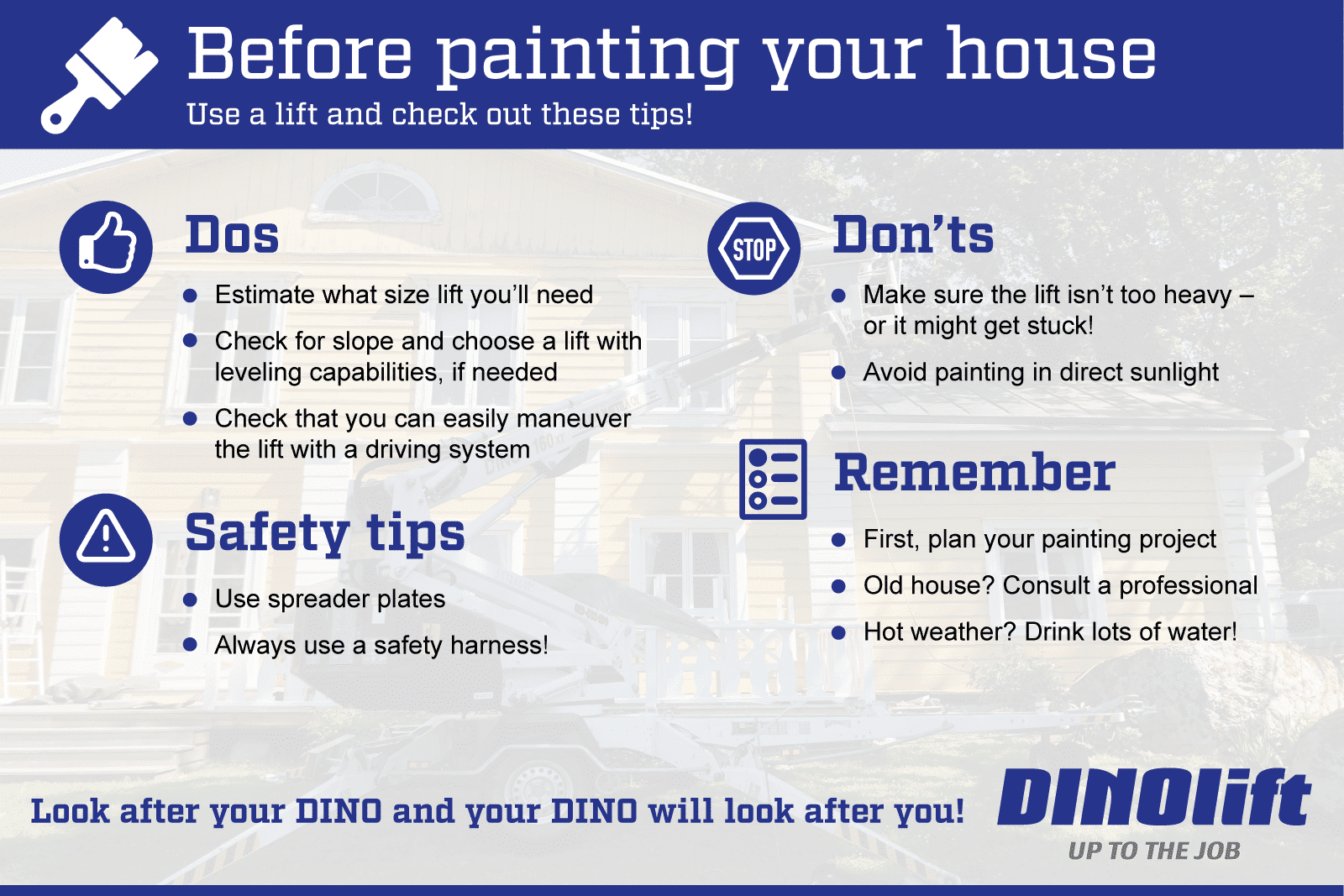 Before painting your house
Before getting started take a look at our dos and don'ts and stay safe!
Lue artikkeli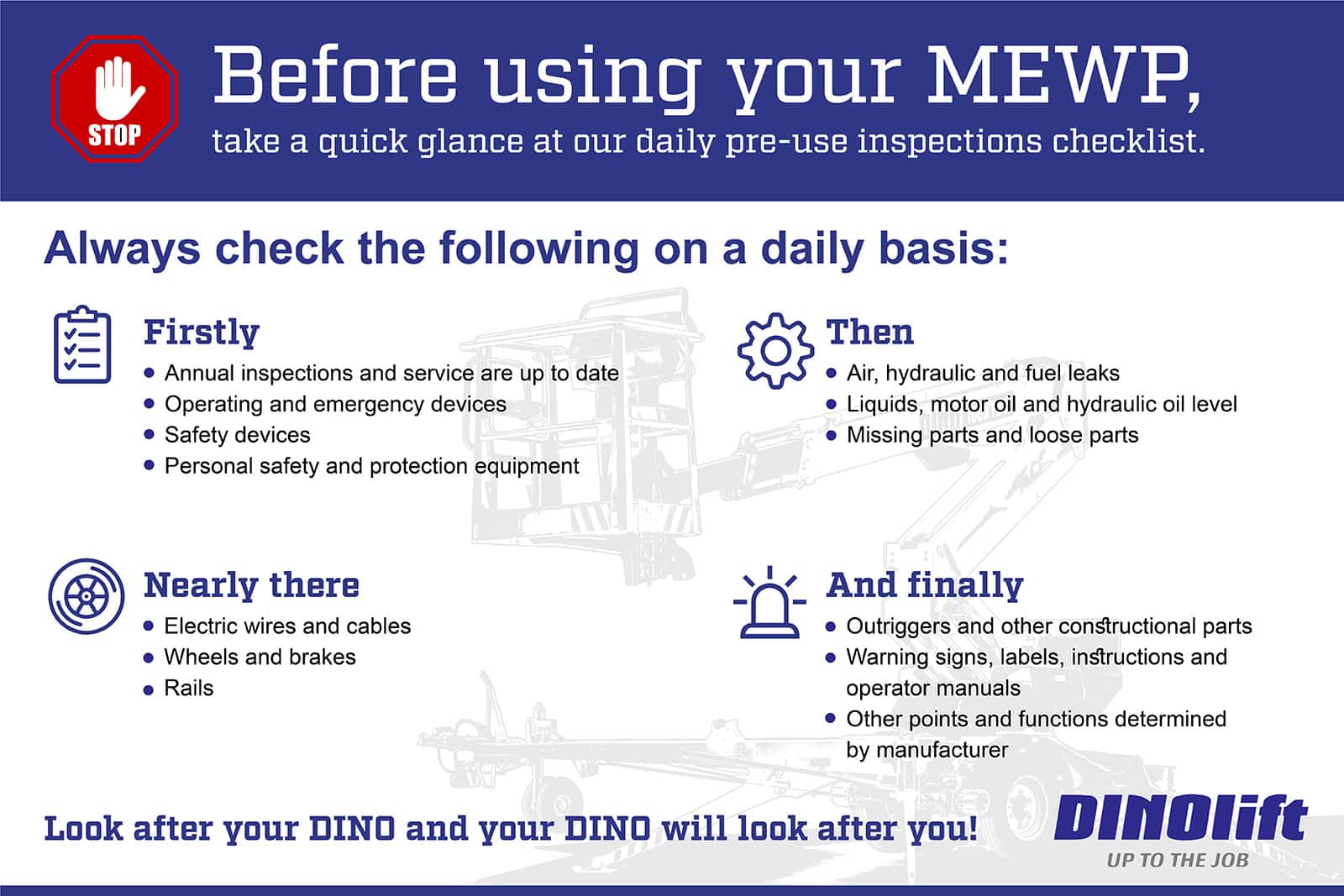 Pre-use inspections on your MEWP
Before starting work, always make sure your MEWP is operating properly and is safe to use.
Lue artikkeli