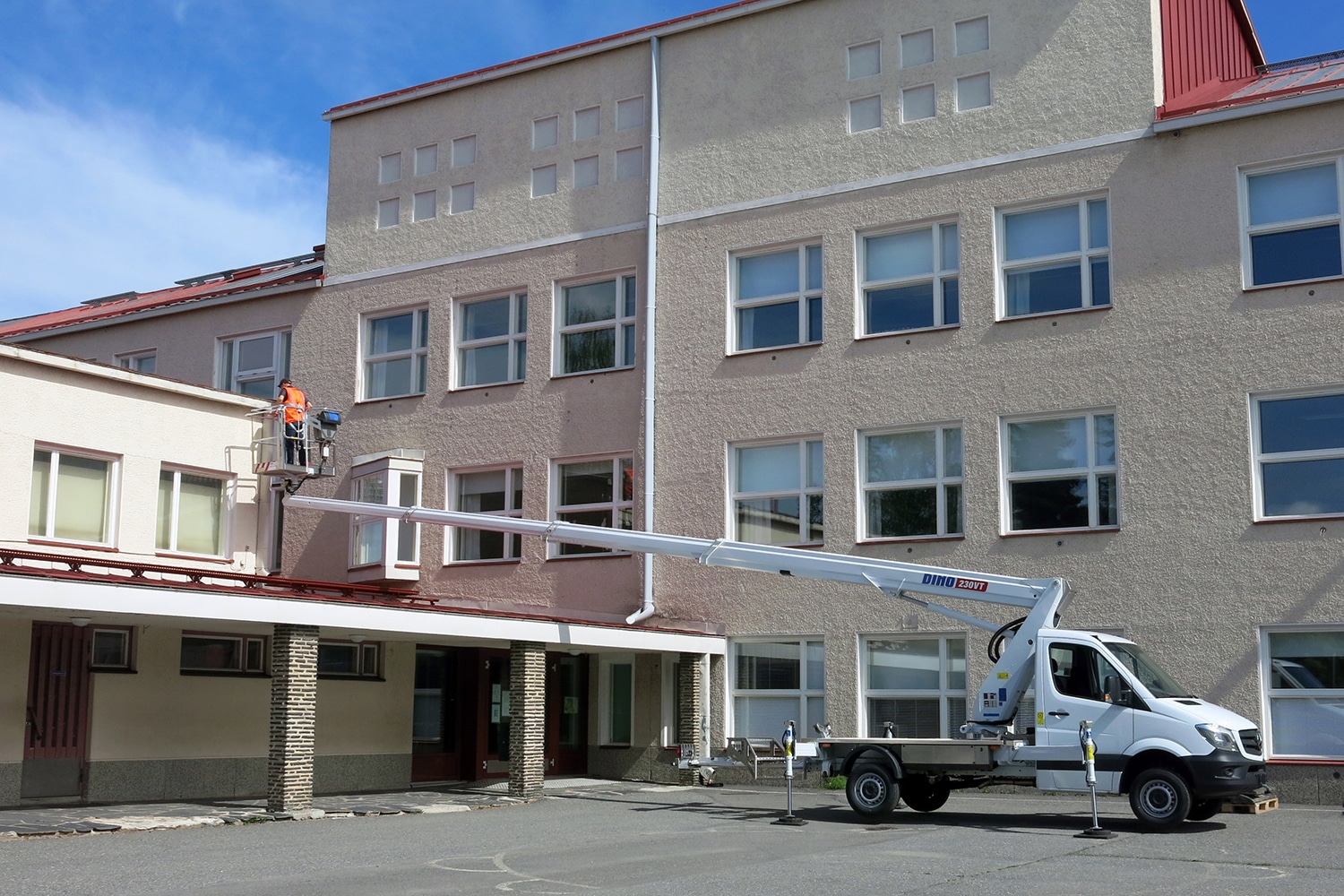 The right lift for multiple worksites
The DINO 230VT is mounted on a 3.5t chassis; requires a B-class driver's license.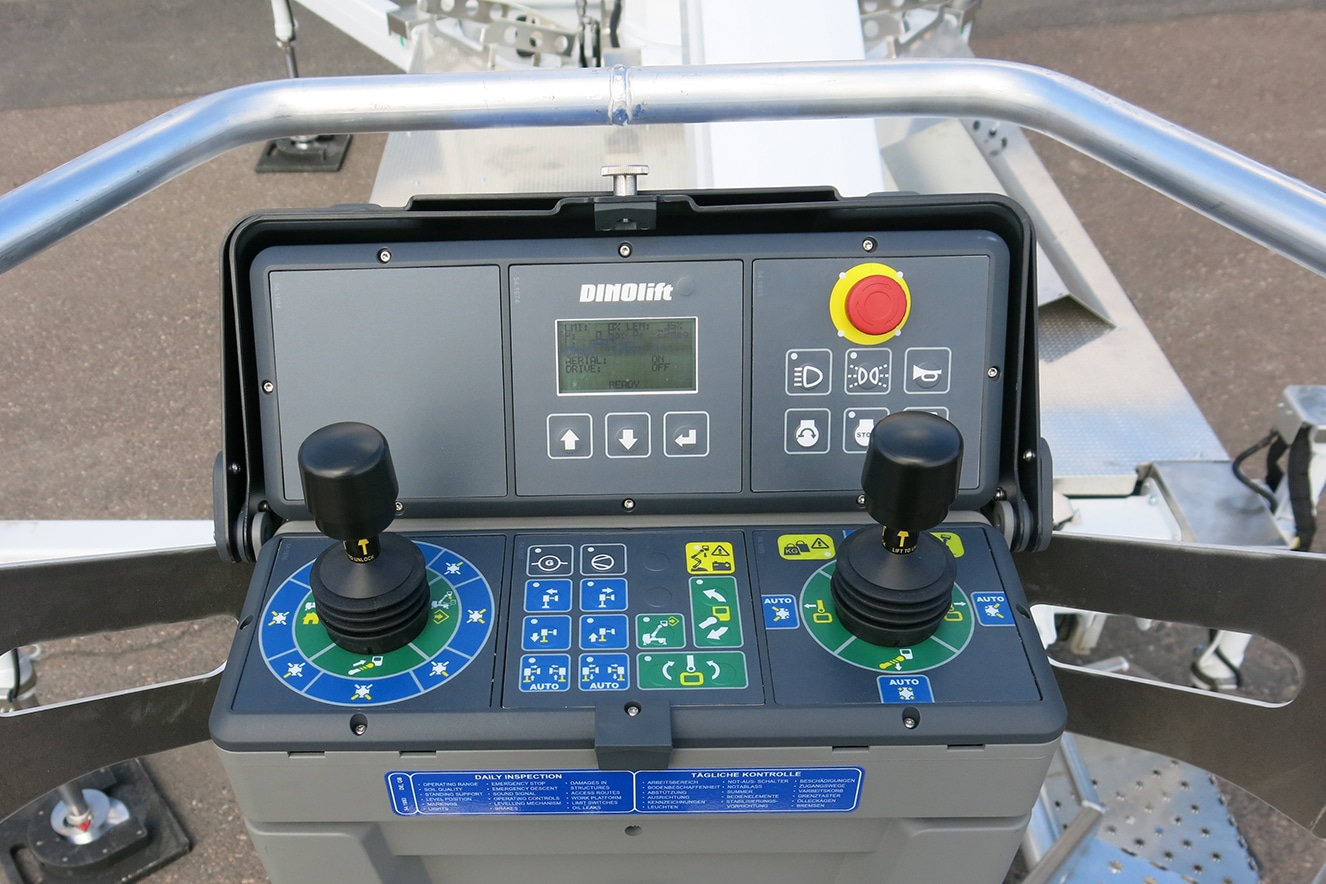 Easy to use, intuitive controls
Clear and intuitive controls in the basket and outstanding visibility from the basket over the entire working envelope. User-friendly memory and home functions come as standard.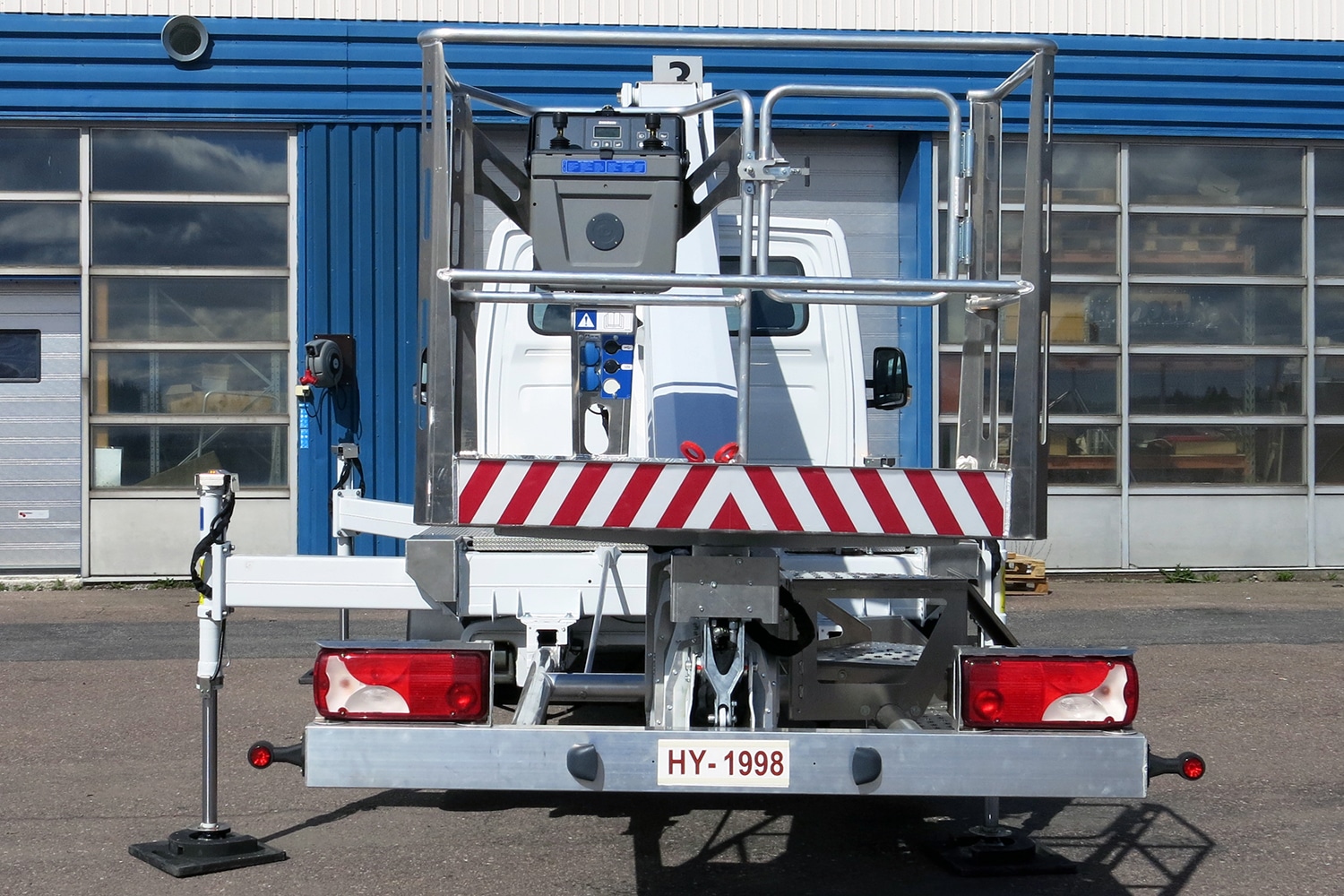 Different jacking options enable set-up in different worksites.
Narrow, wide and one-sided jacking with the touch of a button. Safe, automatic set-up along trafficked roads or other areas with limited space.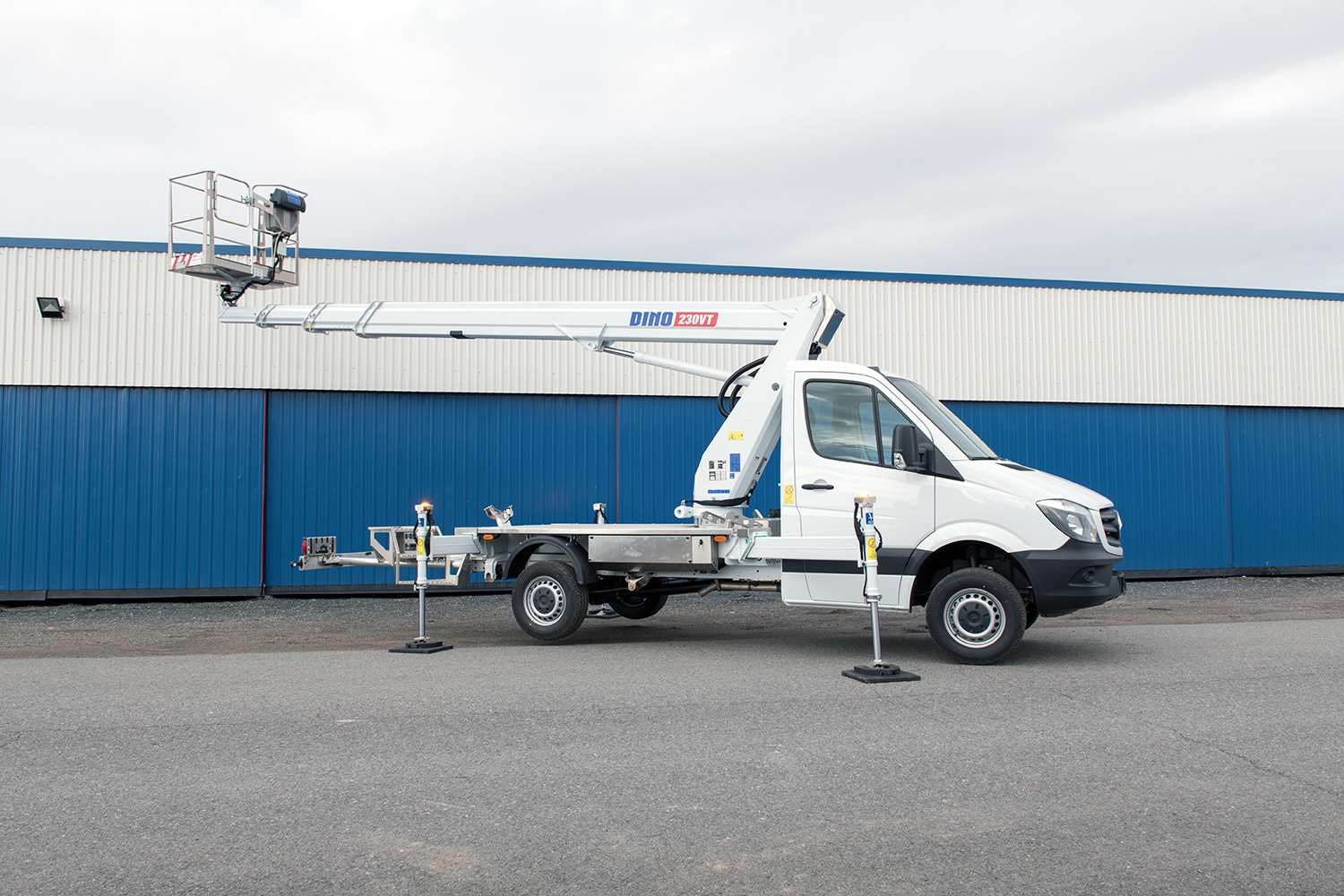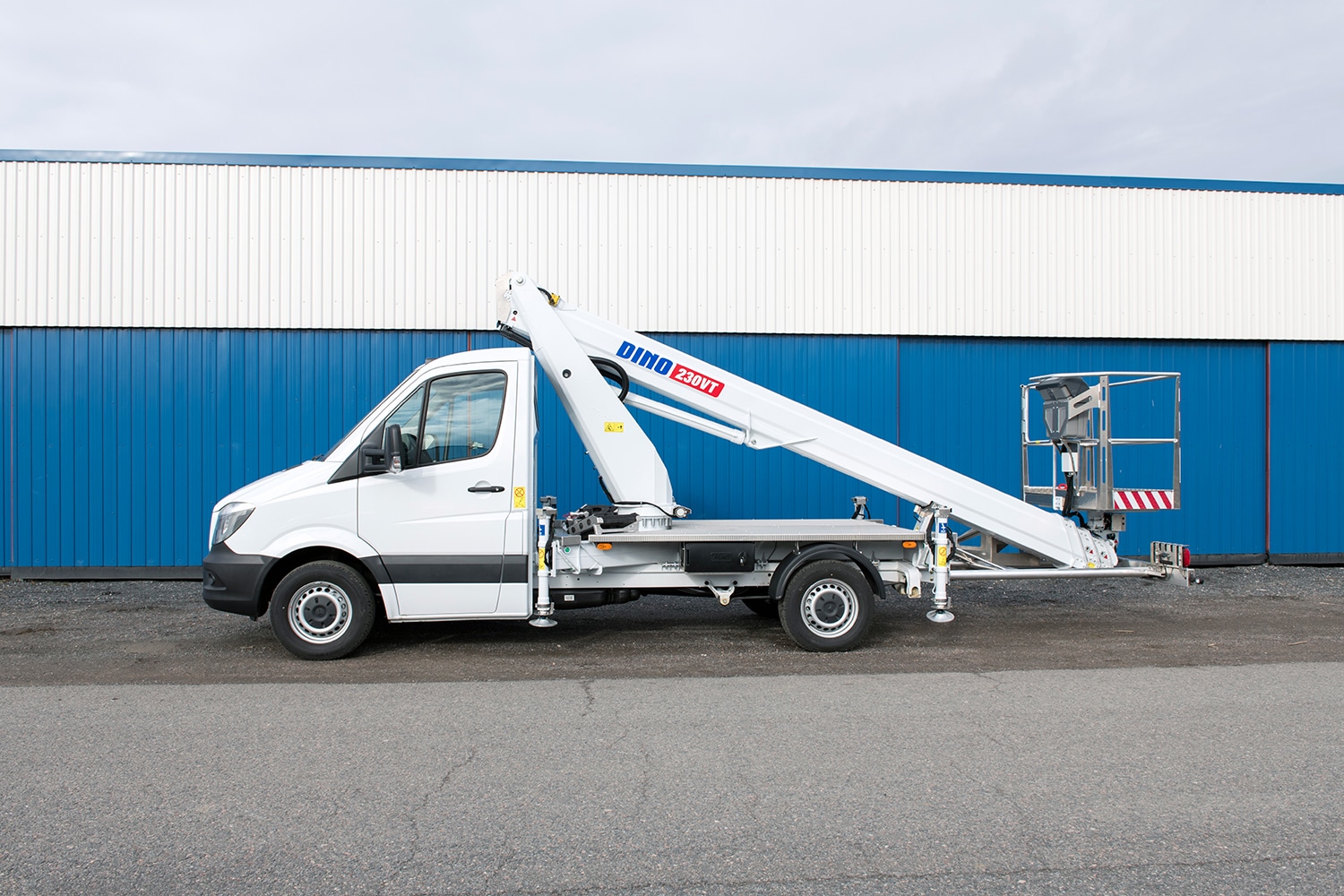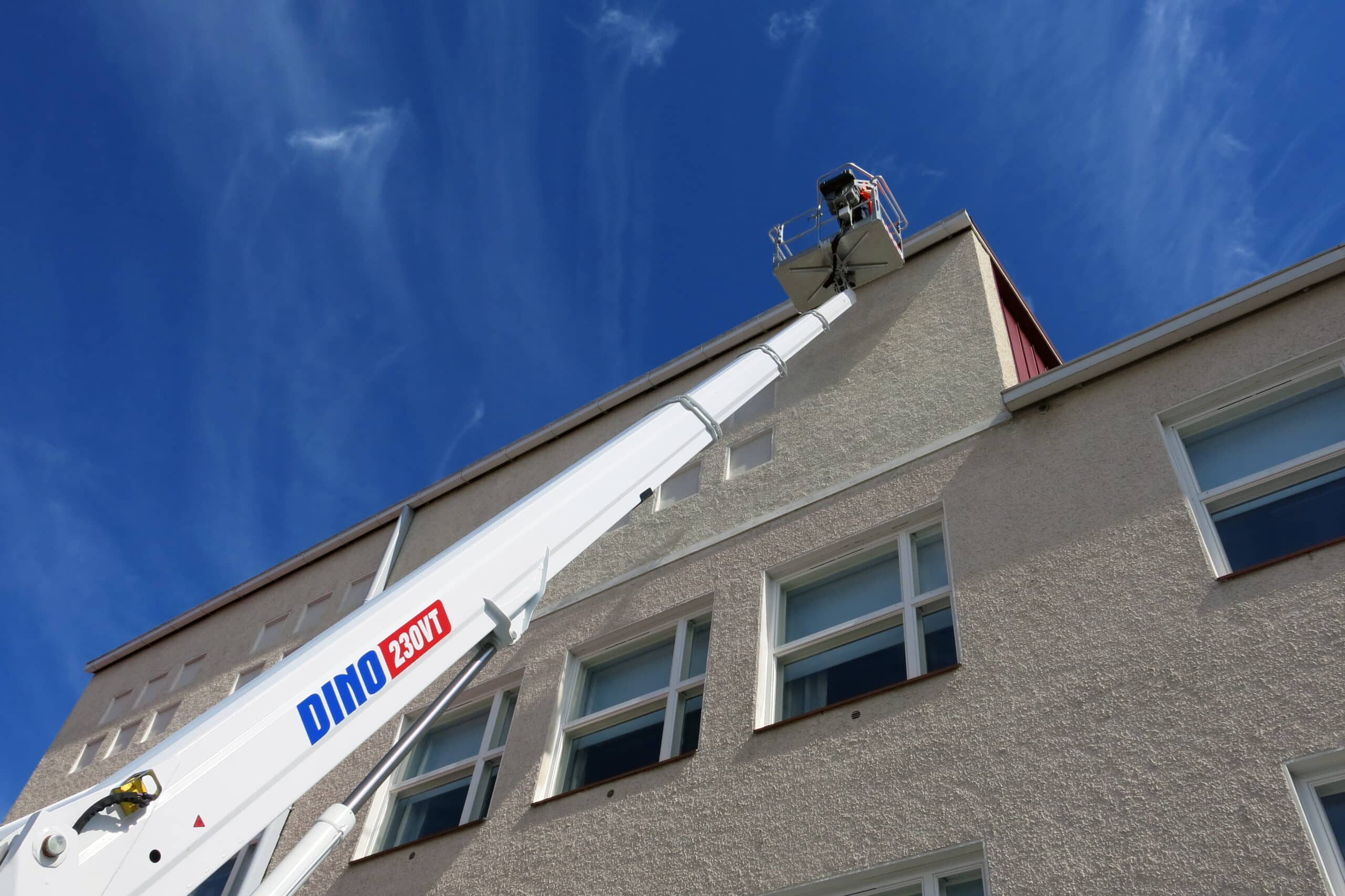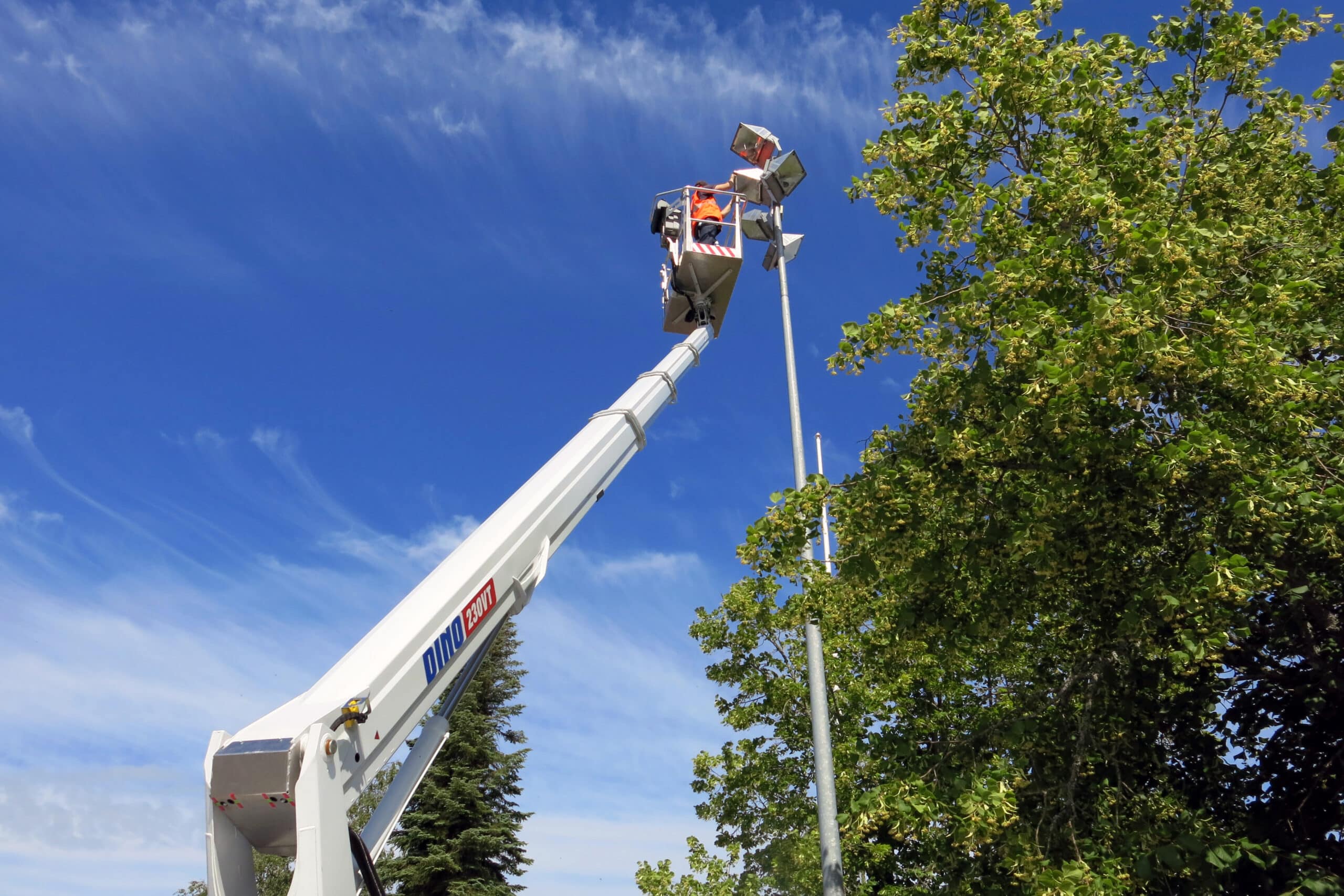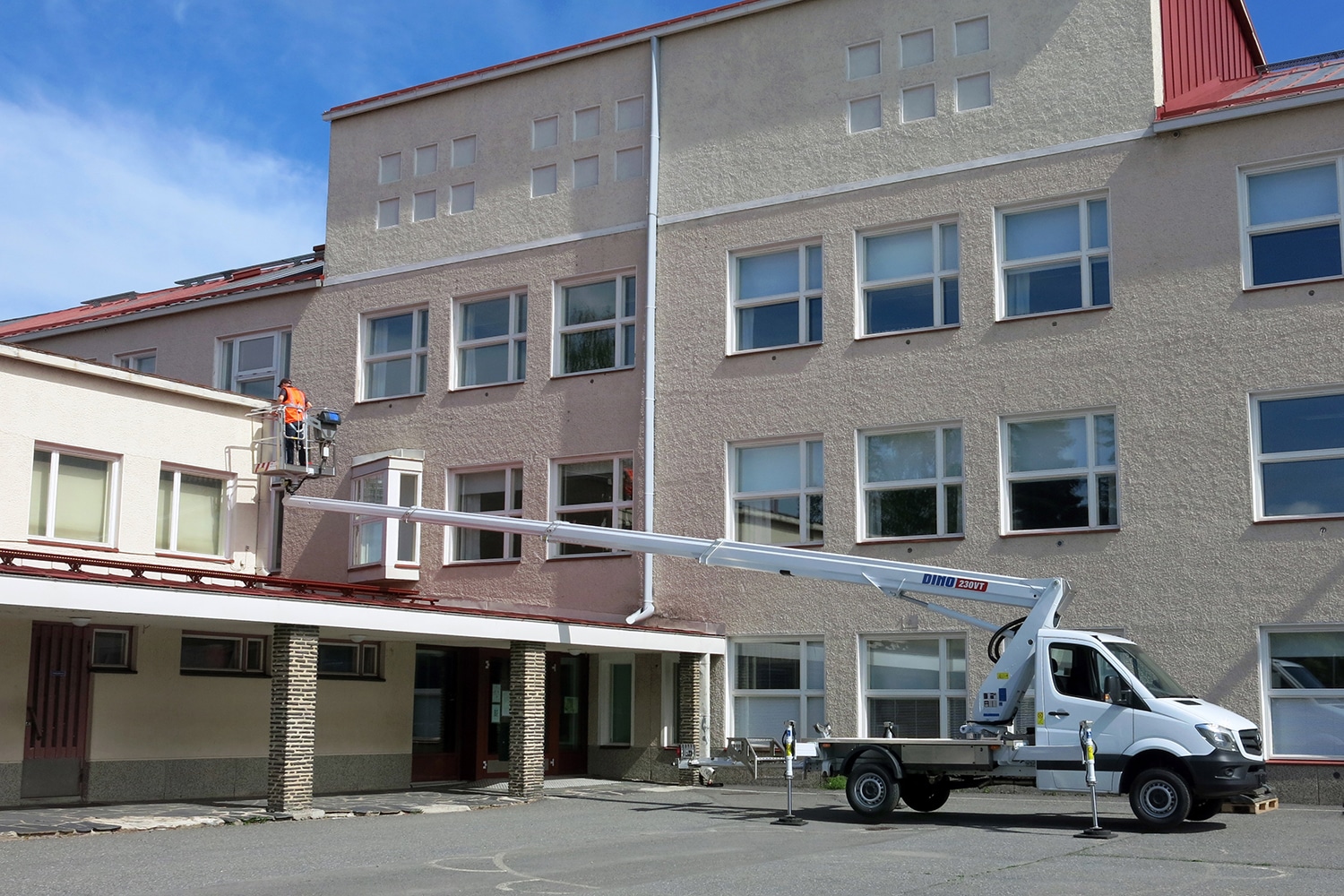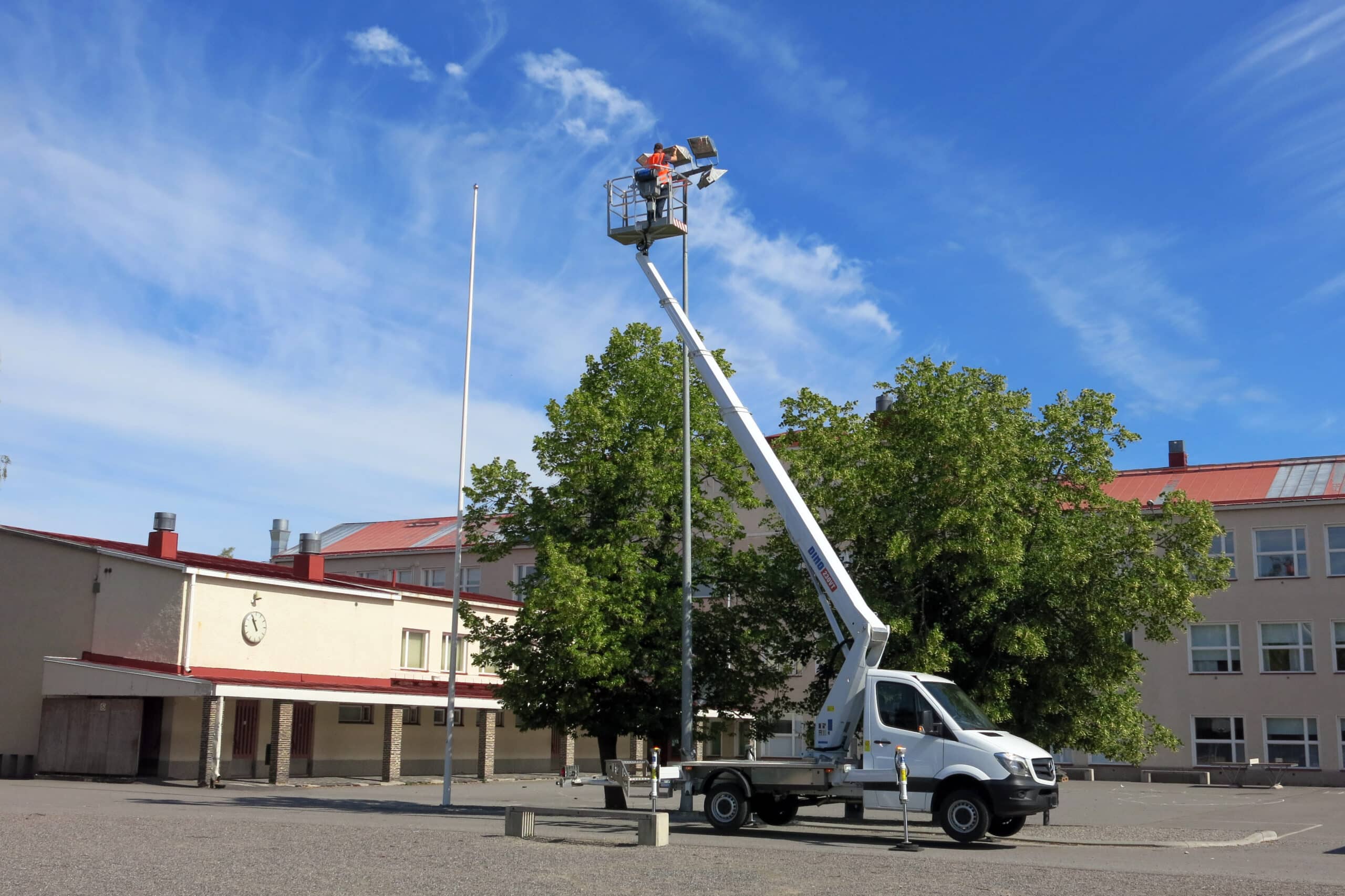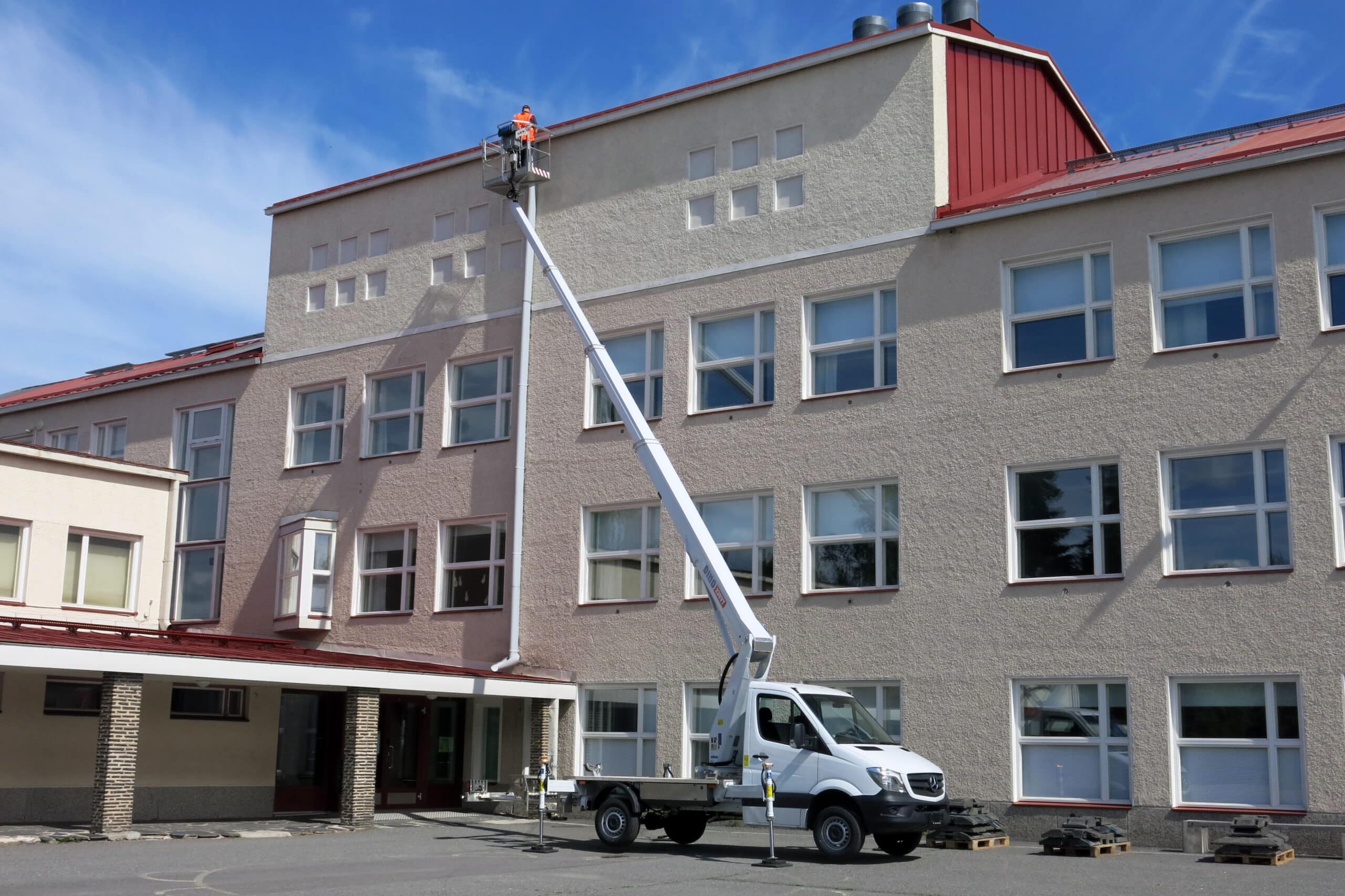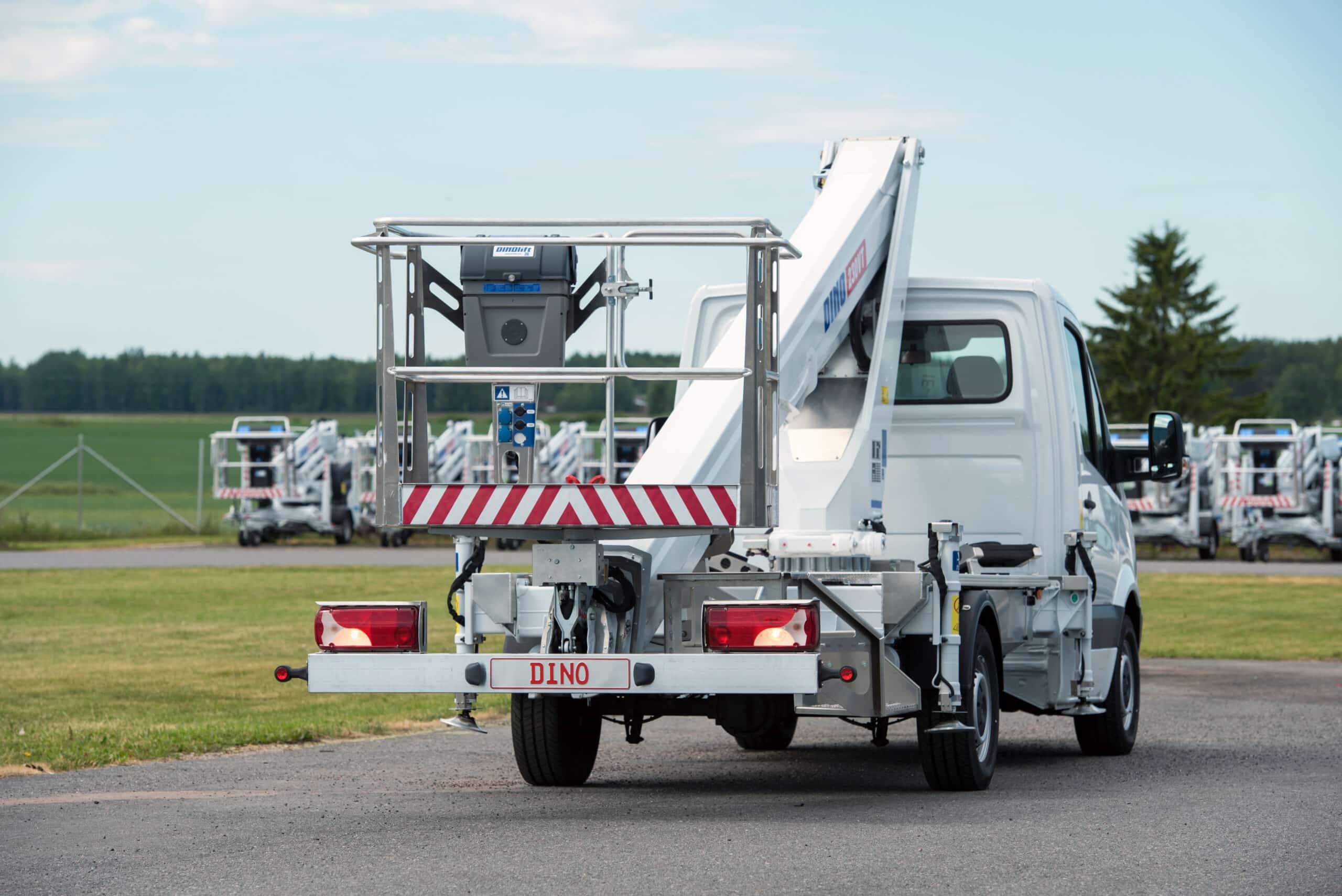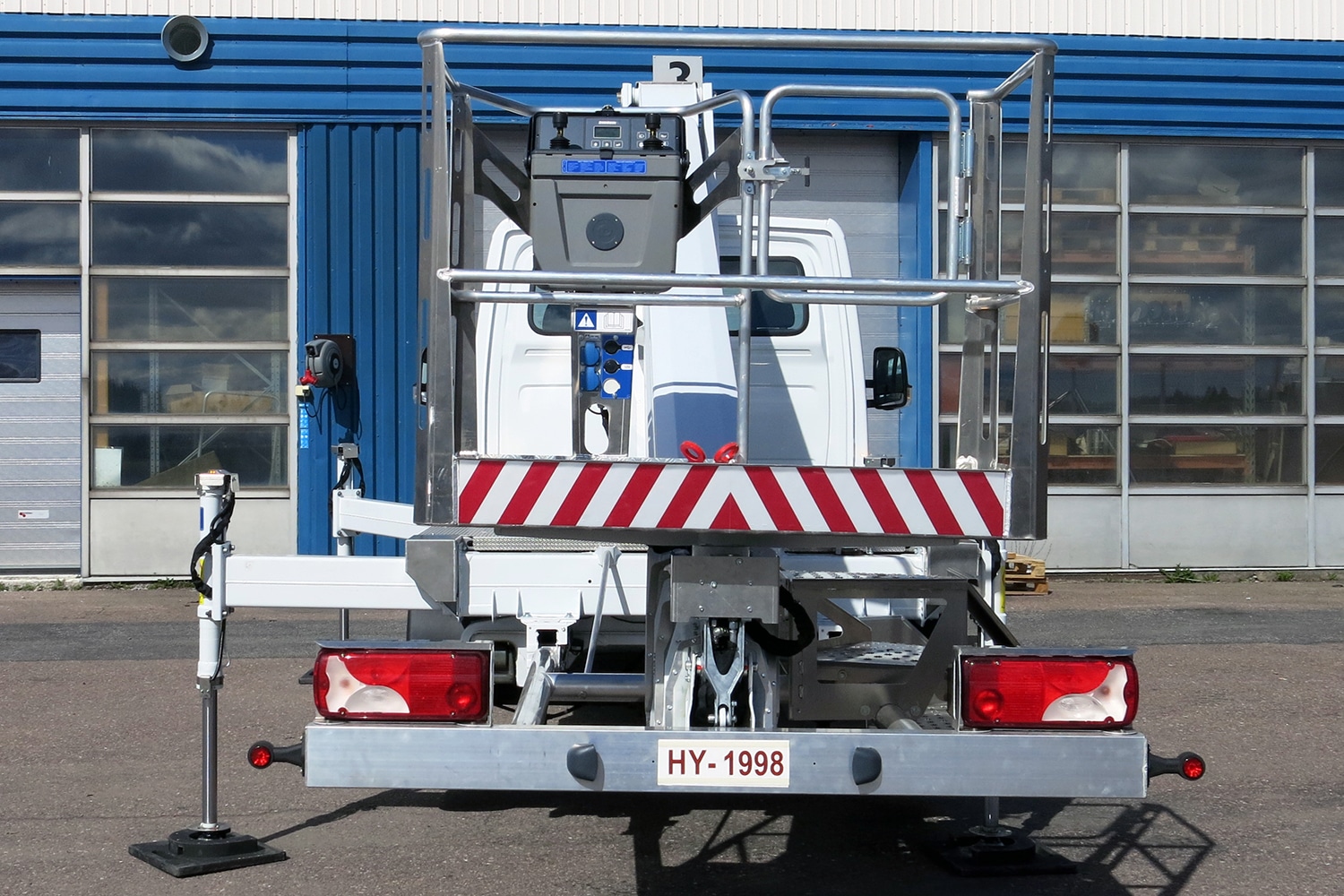 Applications
The DINO 230VT is the roadworthy lift for fast-moving jobs. With an overall weight of 3.5 tons, the DINO 230VT is purpose-built for rental use. It features intuitive controls, superb visibility from the basket, a high-performance boom and multiple jacking options – everything you need for working at height safely and efficiently. Thanks to its robust construction and well-protected components, there is also minimal risk of user damage or unwanted breakage. A Class B driver's license is required to drive the DINO 230VT.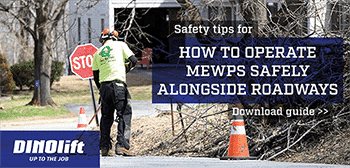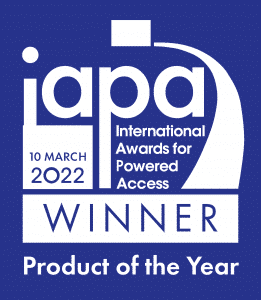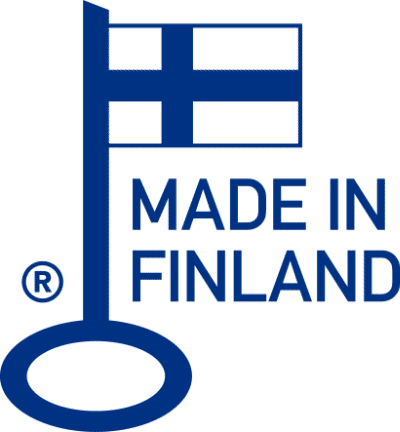 Product selector
Max. working height: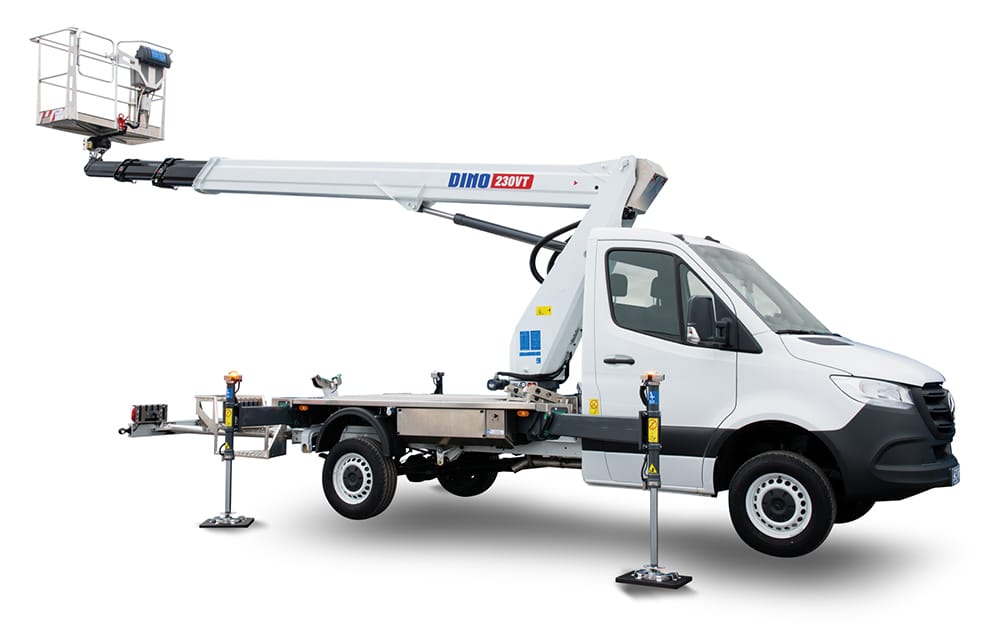 DINO 230VT
Max. working height: 23 m / 75 ft 5 in
Max. outreach: 15.1 m / 49 ft 6 in
Weight: 3400 kg / 7495
Read more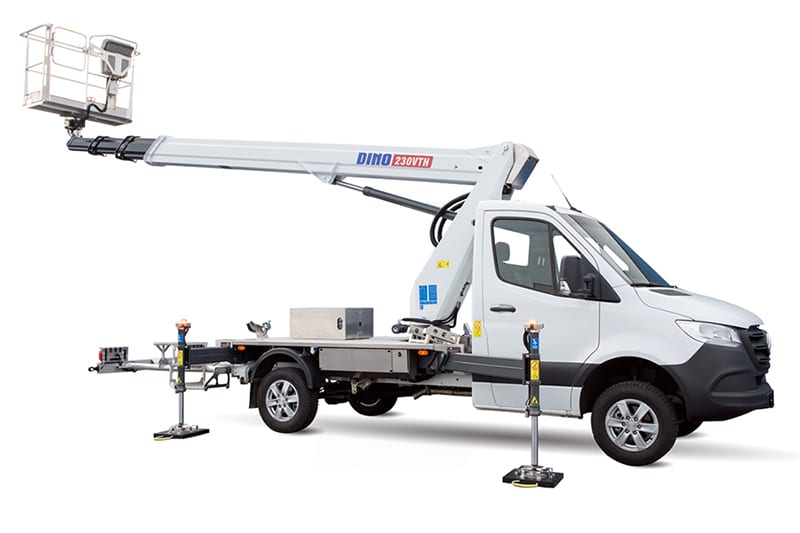 DINO 230VTH
Max. working height: 23 m / 75 ft 5 in
Max. outreach: 15.1 m / 49 ft 6 in
Weight: 3500 kg / 7716
Read more