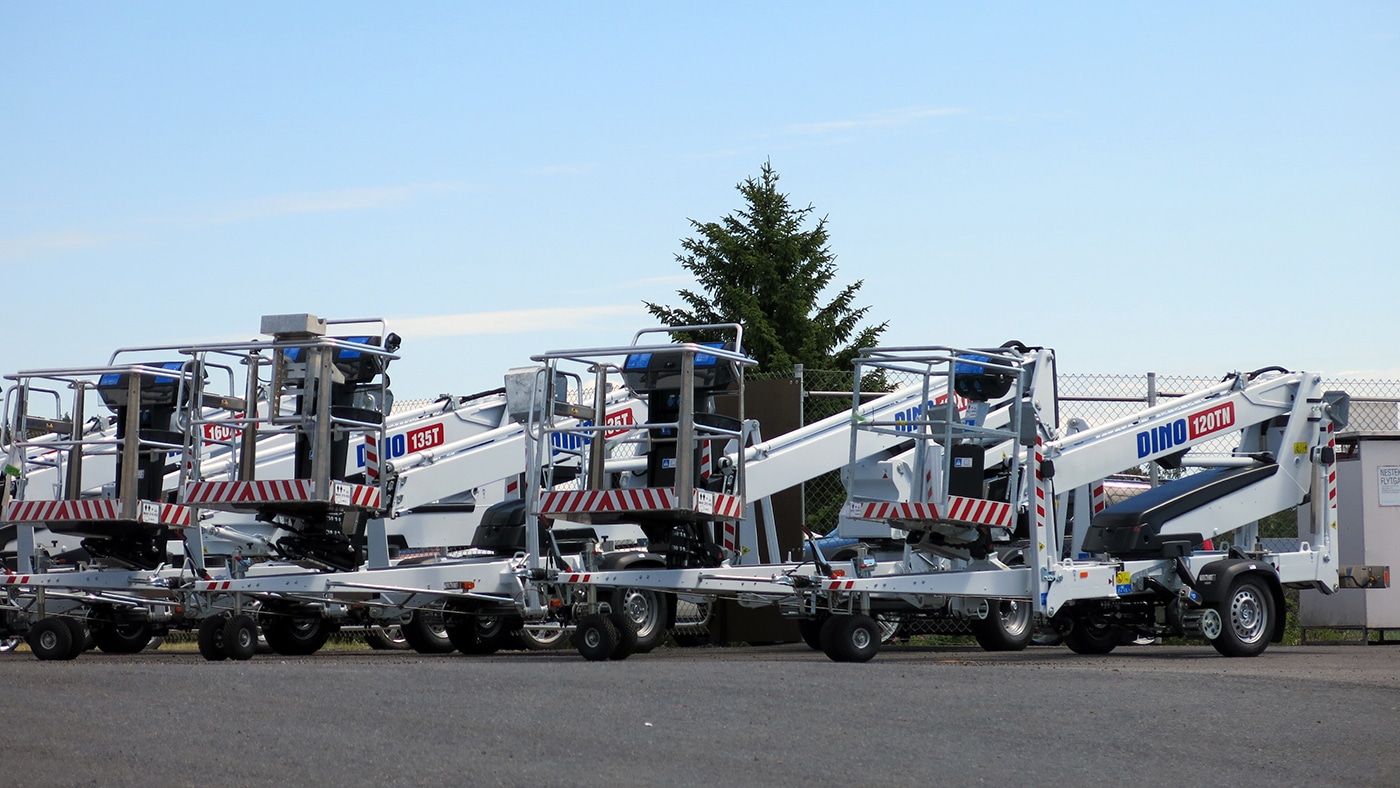 Leasing financing
At Dinolift, we want to support your business growth by offering financing for your DINO equipment needs. The purchase of a lift with leasing financing may be a suitable option in many situations.
Leasing financing of your DINO-lift is a good solution especially when your company does not want to make one-off investments in fleet ownership.
A partner you can trust supporting your fleet purchases
We have chosen Siemens Financial Services as our partner in leasing financing. SFS offers financing solutions that serve the needs of Dinolifts's customers. A financing solution suitable for your company will help you optimize your use of capital and will help drive the growth and development of your business.
Many benefits of leasing financing
Your company pays lease payments according to a predefined payment plan and you avoid large capital expenses upfront
Budgeting is more effective and straightforward since lease payments are defined and spread out over the term of the leasing contract
Your fleet is up to date and up to the job. Outdated equipment is easily upgraded
Leasing is flexible and allows you to add-on extras in the contract if needed
Lease payments can be adjusted according to seasonality in your business
The leasing contract does not burden your balance sheet and you have more working capital for your day-to-day business expenses
The lease payments are tax deductible
The equipment serves as guarantee for the leasing contract
SFS owns the leased equipment during the duration of the contract, but at the term of the contract the lease has the right to determine a buyer for the equipment
Whether you are purchasing your first MEWP or expanding an existing fleet – contact either your local DINO distributor or Dinolift directly and ask for a leasing financing offer for your new MEWP. Let us find a solution which is suitable for your needs and calculate a payment plan that fits your company.
Leasing financing through by Dinolift and Siemens Financing Solutions is possible in our main markets. All leasing contracts are subject to a positive credit approval by our financing partner.